New Psychiatric Mental Health Concentration Available
By Clarke News | August 5, 2022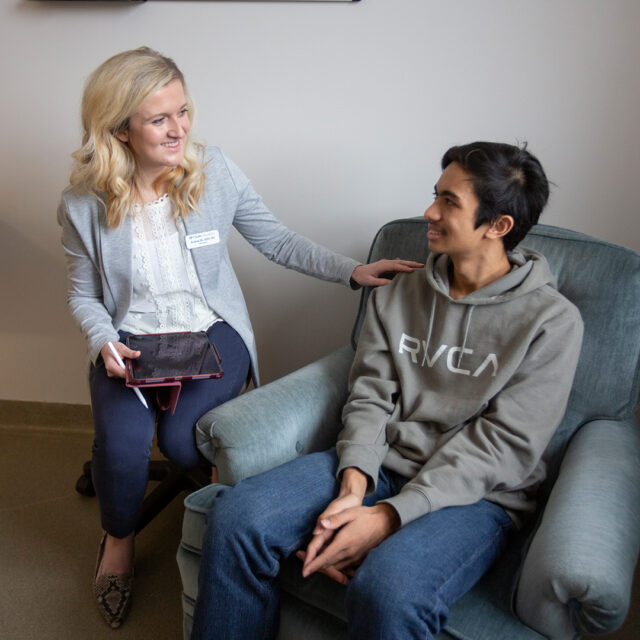 In response to an increasing local and national demand for mental health services and support, Clarke University is proud to announce the addition of a Psychiatric Mental Health Nurse Practitioner Concentration to our nationally recognized Doctor of Nursing Practice program. An 18-credit standalone certificate is also available for those who have earned their DNP previously. 
This certification provides the knowledge and skillset required to excel in the high-demand areas of advanced psychiatric therapy, clinical management, and prescribing psychiatric prescriptions. Most of the concentration can be completed online, with only two courses requiring face-to-face instruction. Coursework includes psychiatric assessment and symptom management, psychopharmacology, ethics, and individual, group, and family therapy, as well as hundreds of hours of clinical experience. 
Working in the field of mental health can be both emotionally and financially rewarding and our certification offers a cost-effective way to expand your practice," said Andrea Simmons, '01, '08M, '15D, Assistant Professor of Nursing. "With our hybrid model, you can continue practicing in the field while learning these new techniques and approaches alongside some of the best nurse practitioners in our region.
The program also offers a flexible timeline. The Psychiatric Mental Health Nurse Practitioner Concentration can be completed in as little as 18 months for those with a DNP or earned as a concentration within the full Doctor of Nursing Practice in 3-5 years. Concentrations in Family and Health Leadership Practice are also available.  
To learn more about the Psychiatric Mental Health Nurse Practitioner program, please visit clarke.edu/admissions. You may also direct any questions to our Admissions Counselors at admissions@clarke.edu or by phone at (563)588-6316.