Individual Virtual CU Registration
Official Clarkie status complete!
We are excited you have decided to continue your education at Clarke, and we welcome you to our campus community. Your registration appointment is the official start of your Clarke experience.
What to Expect during your CU Registration Appointment
You will meet 1 on 1 with an academic advisor who is also a faculty member in your intended major.
Your advisor will have a copy of your transcripts to help guide your registration conversation and aid in selecting courses.
You will meet 1 on 1 with an admissions counselor who will assist you in navigating your next steps.
These appointments typically last approximately 45-60 minutes, but we encourage you to set aside at least 60 minutes.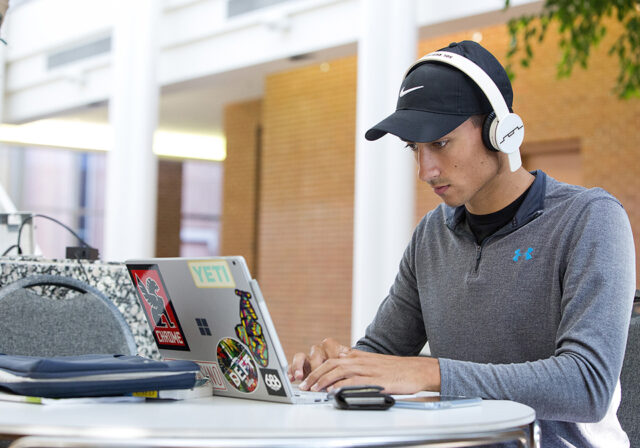 Prior to the start of CU Registration

Prior to your advising appointment, please log into your Clarke email address. Your advisor will want to utilize your Clarke email for formal correspondence. Please watch the video instructions for your initial login experience, as it walks you through the process the best. THE VIDEO PROVIDES YOUR USERNAME AND INITIAL PASSWORD. Students are set up for Clarke accounts upon deposit. Please contact your admissions counselor if you have trouble logging in after following the instructions below.
Please make sure you fill out all the necessary forms below.
Please read the information on the Family Education Rights and Privacy Act (FERPA) before completing the FERPA form. You will need to complete this form if you want our offices to be able to talk to any parent, guardian, spouse, etc. after the start of school about personal information including financial aid and billing.
Virtual Appointments Hosted by Microsoft Teams
You will receive an email with the link to your video calls with your Clarke Adviser on Microsoft Teams.
On the date/time of your appointment, you will want to click the link.
Desktop options will be to download Microsoft Teams or use the web browser. Use the web browser.
Give Microsoft Teams access to your computer's microphone and camera.
It will then ask you to enter your name. Please type your first and last name.
This will alert the meeting organizer that you are waiting to join the meeting and will allow them to bring you into the video call.
Enjoy your meeting!
Note: While we suggest you utilize a desktop/laptop for your appointment, you may use a phone or tablet. You will need to download the Microsoft Teams app to utilize the full functions of video, screen sharing, etc. if utilizing a mobile device.
After your virtual CU Registration, you are invited to review the online new student onboarding items to help prepare you for CONNECT Orientation.
Congrats on officially becoming a Clarkie. If you have any questions regarding CU Registration or New Student Onboarding, please reach out to your admissions counselor or the main Admissions Office at 563-588-6316.