Remembering Former President Meneve Dunham '55
By Clarke News | March 10, 2021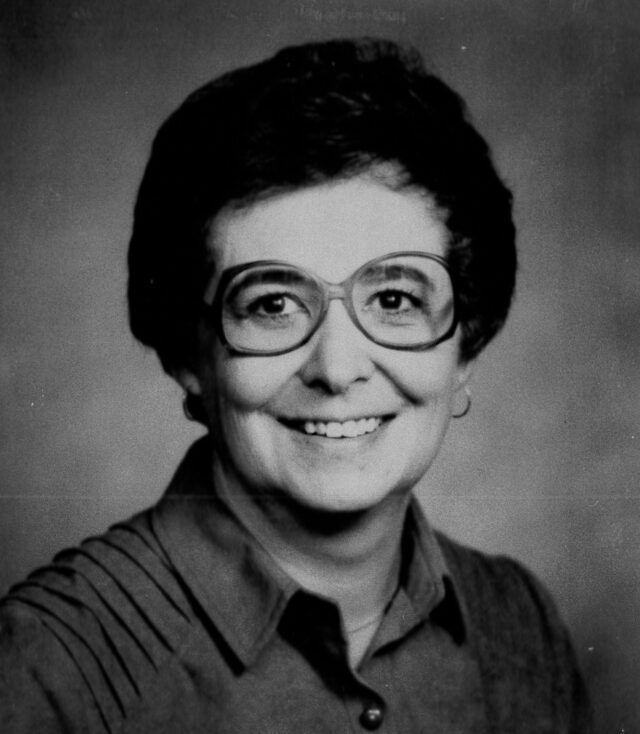 The Clarke community was saddened to learn of the passing of former President and alumna, Meneve Dunham '55, on February 9, 2021. She was 90 years old. During her life, she made significant contributions to the Clarke community and other institutions of higher learning throughout the country. 
Dunham graduated from Clarke with a degree in Music in 1955. She returned to Clarke in 1962 and served as an Assistant Professor of Music for ten years. After leaving Clarke, she served as Dean of Academics at Tulane University until 1977, when she returned to Clarke to serve as the 13th President. 
During her tenure as President, Clarke underwent tremendous changes. She oversaw Clarke's transition into a co-educational institution and introduced several new programs to campus, including nursing, business, communication, and campus ministry. Some of her most notable successes included increasing Clarke's enrollment by 35 percent during her presidency and securing a $1 million grant to upgrade the campus computer system. She was also an enthusiastic supporter of Clarke's fine arts programs.  Through all things, Dunham carried forth Mary Frances Clarke's vision, that Clarke stay "…progressive with the times," often taking on challenges and new ways of work to make sure Clarke moved into the future. 
Clarke President Thom D. Chesney, shared, "By every account I've heard, Meneve Dunham was the right leader for Clarke at the right time—a bridge from one important period in our history to another. She considered the impact upon students in every decision and encouraged her colleagues to do the same." 
After Dunham's presidency concluded in 1983, the Meneve Dunham Award for Excellence in Teaching was established by the Board of Trustees in her honor. It is awarded annually to a full-time faculty member who has completed at least three years of service and embodies excellence in teaching. The Meneve Dunham Award is the highest honor a Clarke faculty member can receive. This award is a direct reflection of Meneve Dunham's desire to maintain a committed, high-quality group of faculty members at Clarke University.  
"Meneve changed my life because she wanted me at Clarke. If not for her, I wouldn't have pursued my Ph.D., and I wouldn't have come to Clarke. She made it possible for me to teach," explained Clarke University Trustee, and former faculty member, and recipient of the 1995 Meneve Dunham Award for Excellence in Teaching, Mary Ann Zollmann, BVM, Ph.D. 
Jennifer Mai '06, PT, DPT, Ph.D., MHS, NCS, Chair and Professor of Physical Therapy Department, was the 2020 recipient of the award. Jen shared, "When I started teaching at Clarke, I was impressed at how faculty across the institution fostered student learning through high quality teaching and wanted to provide this same learning experience for my own students. Many of my colleagues who have modeled and mentored outstanding teaching have been recognized with the Meneve Dunham Award for Excellence in Teaching previously. I am honored to be included in this group as the most recent recipient."